Available for some of our products,XML and RSS flows offer the possibility to display member profiles according to several criteria: physical characteristics, language, geographical location, description, etc...
Adding such flows to your sites represents a major advantage: create a highly customisable and targeted result.
Thus, the elements in the showcase directly concern your user and increase its interest
A huge majority of webmasters acclaim this tool that benefits from a conversion rate record.
Characteristics of our flows
XML or RSS format
Targeted and niched flows• Easily customisable and configurable
Geolocated
Easy integration: add one script to your code!
Performance tracking with our monitoring interface
Multilingual
Optimised SEO
Flow integration examples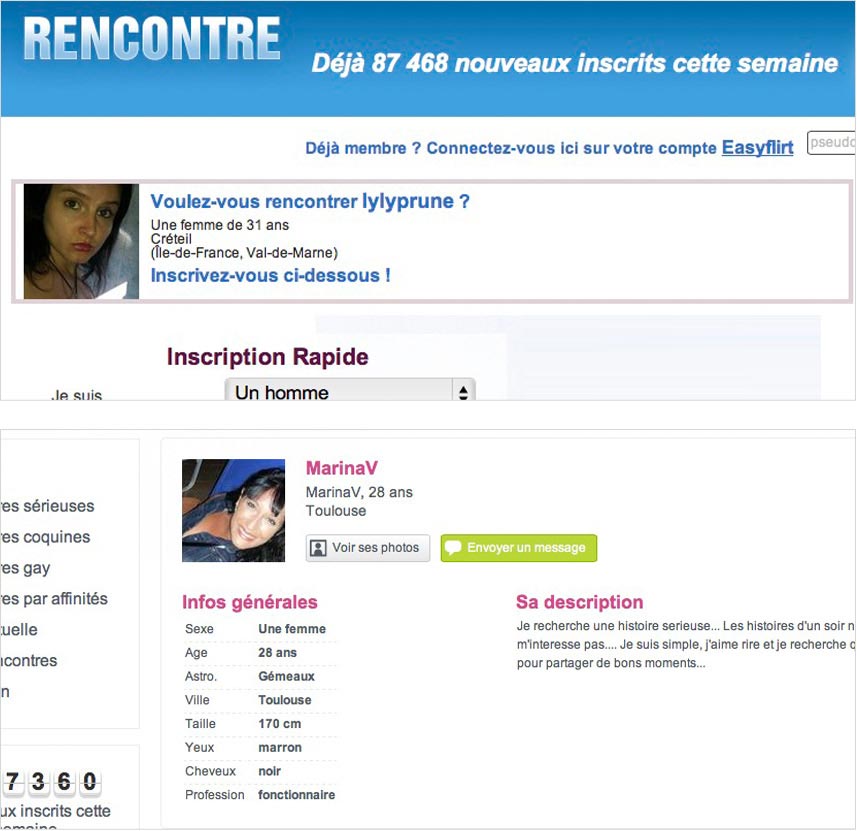 ---