In becoming a partner and affiliate of the PRELINKER program you will have at your disposal a range of activities with varying payment scales. You will find a summary of the most profitable payouts below:
A wide range of activities with varying payment scales will be at your disposal
---
Dating affiliation
As the historical PRELINKER's group program, the dating sector can generate up to €135/subscriber payouts and works on the Revenue Share principle INSERT INTO translation (translation_model_id,locale,text) values (you will receive up to 55% of the revenue generated by your subscribers, whilst we receive the remaining 45%).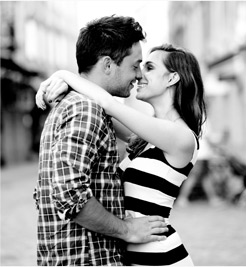 Record conversion and retention rates:
Member's database populated exclusively with real profiles which guaranteed the customer's satisfaction.
A win-win payment system: up to €150 per sale, a rebill programme with 55% of sales paid out throughout the member's lifetime.
And further increase your profits with niche dating
up to €150
per subscriber
---
Mobile Affiliation
Choosing mobile affiliation gives you the guarantee of an excellent relay for your interface on all smartphones.
Payments up to €150 per subscriber